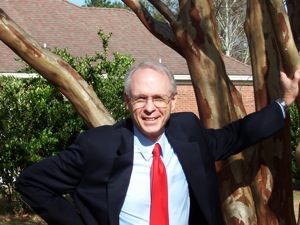 I have always loved music. As a child I used to invent my own harmonies to the hymns I sang with my family in church. In high school I played cello in the orchestra and sang in multiple choirs. In college I continued playing cello in the Mormon Youth Symphony and in the BYU Philharmonic Orchestra, and received a bachelor's degree in music theory. Somehow I ended up working in the information technology area of the financial industry, but music is my first love. My family and I have moved a lot over the years and I have been fortunate to serve as Ward Choir director and Primary chorister in many of the places we have lived.
I very much enjoy arranging hymns and composing original works for choirs, vocal soloists, instrumentalists, and Primary children. Several people encouraged me to make my music available to others, so I created this little web site. Unlike many composers, I never studied the piano. Some people have commented that my music sounds more like it was written by an orchestral guy than a pianist, which is probably true given my background. Be that as it may, I hope you will enjoy the music available on the Music page.
Choirs I have worked with are usually comprised mostly of people who do not read music. We have performed a lot of hymns, but we have also performed some ambitious things, like Handel's Hallelujah Chorus and everything in between. I decided to add the Director Help page to this web site to share some of the things that I have learned along the way in hopes that my experiences might be of some assistance to other choir directors.
Above all, I love the Lord, I love my family, and I love music. It is my hope that I might contribute in some small way to help others who share the same loves as mine.